Crown Linen Service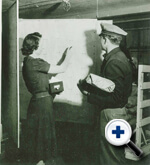 At Crown Linen Service, we have built a reputation as a customer service oriented linen rental service over the past 130 years. Whether you are looking for restaurant linens, hotel linens, or healthcare linens, we have you covered. Our goal is to provide you with quality products and services. In addition, we work towards individualized customer service that will ultimately benefit your business. We have over 130 years of experience in serving customers of all sizes with our premier linen services and products. We have the flexibility to service all types of businesses. From five-star restaurants, neighborhood bars and grills, large hotels and busy healthcare facilities, we have you covered. We strive to make each customer's needs our top priority and do everything we can to keep our customers satisfied.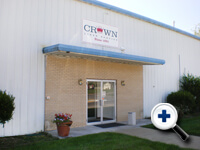 In order to ensure that we can deliver what we promise to each and every customer, our experienced sales staff works together with our service team on each customer account. Our talented customer service representatives will get to know you and your staff by name. We take pride in providing you with a great deal of personalized customer service and excellent products.
Linen Rental Service Areas
With service coverage throughout much of Missouri and Southern Illinois, we are always close by to meet your needs and handle any concerns you may have. Our number one goal is to provide our customers with the best quality customer service and the best quality products. If you have questions or would like more information, please contact us today!
We provide linen rental service to clients all over the region. Click here to see a complete map of the area we service and feel free to call us if you have any questions or concerns about our products or service area.