MaryAnn Williams
HR Coordinator
Hometown: Mexico, MO
Spouse: Miguel Garcia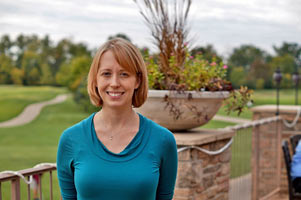 MaryAnn came to Crown in 2009 as a trainee. She had previously worked as a school social worker in St. Louis City and Jefferson County, after receiving her degree from Colorado State University in Psychology and her Masters of Social Work from Washington University in St. Louis. With a great background of helping people and handling detail oriented work, MaryAnn coordinates Crown Linen's workman's compensation, unemployment insurance, safety, website and many other duties.
In her free time, MaryAnn spends time with her husband Miguel, her daughter Lucy, and their two dogs, Penderson and Roscoe. She enjoys scuba diving, yoga and working with the National Human Resources Association.
Contact Crown Linen Service or learn more about our history!