Tim Williams
President, CEO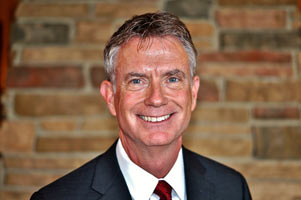 T.M. Williams is the President and CEO of Crown Linen Service, Inc. Tim graduated from Missouri State University in 1979 with a Bachelor of Science in finance. He returned to Mexico, MO and joined his brother Bill Williams working at Crown Linen under the direction of their father Warner Williams. In 1985 Warner retired and transferred the company to Bill and Tim. In 2006 Tim purchased Bill's interest in the company. At that time, Tim became President and CEO of Crown Linen Service.
During Tim's time with Crown, the company has doubled the annual sales multiple times. In 2005, Crown Linen purchased and opened a second processing facility in Columbia, IL. This move has allowed Crown to move beyond central Missouri and the St. Louis metro area expanding into central Illinois. Tim has encouraged growth and development within Crown while maintaining the company's historical family values of customer relationships and commitment to its employees.
Outside of Crown Linen, Tim has been active in donating his time to several groups. He served on the board of directors for the Textile Rental Services Association and acted as Chairman from 1999-2001. He is also involved in several regional and community groups such as Mexico Area United Way, Presser Hall Restoration Society, Audrain County Historical Society, Children's Hospital Advisory Board and the Boy Scouts of America. He has been an active member of his community also, serving as a City Council Member for 9 years and as Mayor of Mexico, Missouri for two years.
Contact Crown Linen Service or learn more about our staff!