Swimming Towels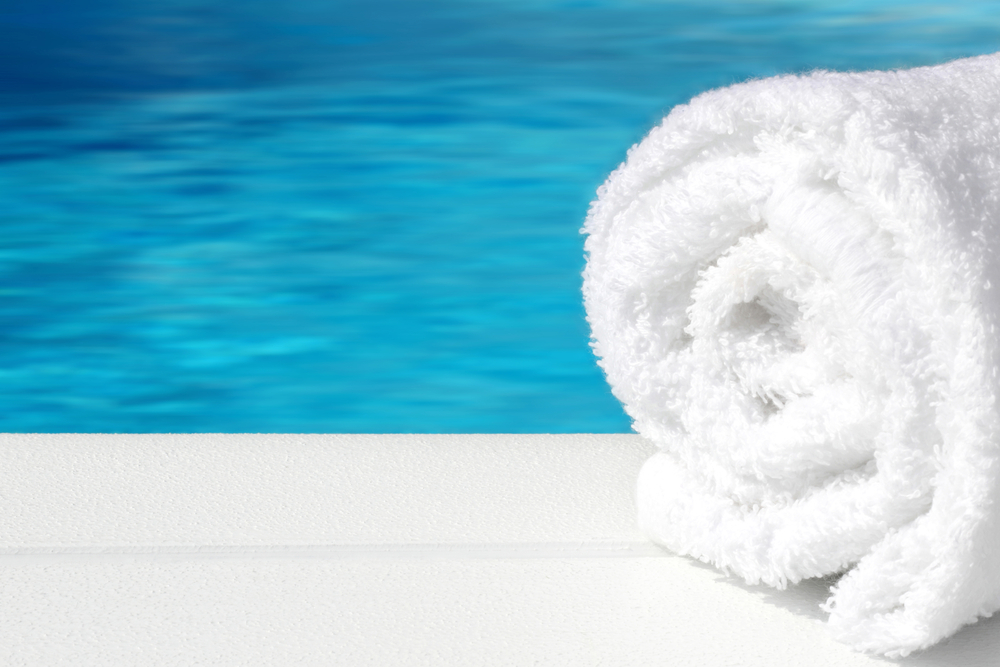 The towel makes the swimming experience. Whether it's on the beach, in the pool, or the lazy river, the mark of a quality facility is their stocking of quality swimming towels. A towel that's old, ineffective, or itchy isn't going to satisfy customers. If they're left without options for drying off, that could negatively impact their whole experience.
That's why high-quality, clean swimming towels from a professional provider like Crown Linen are necessary!
High-Quality Material for Superior Experience
In any condition where swimming is involved, being able to get dry in a moment's notice is required to have a good time. High-quality towels ensure that your patrons will be able to get dry when they want, but what does a quality towel have that a cheap towel doesn't?
Desirable Absorbency
A towel that can't absorb water effectively is a towel not wanted. Especially if it's a little chilly out, drying off as fast as possible keeps moods elevated and the moment fun. Swimming towels supplied by Crown Linen are ideal for absorbing water.
Plush, Comfortable Feel
Luxury isn't something guests expect to experience with their swimming towels. Yet, luxury is exactly what they'll experience with Crown Linen's swimming towels. Between their high-absorbency and softness, your guests will be torn between wrapping themselves in them or napping on them.
Quick Drying
Just because a towel is thick and absorbent, it doesn't mean that it can't dry out with the best of them. Having a towel that quickly dries is not only convenient for your business, but a quality your customers will appreciate.
Contact Crown Linen for Top-Notch Swimming Towels
Not only does Crown Linen supply high-quality swimming towels, but we also have the service and facility to keep them fresh every time. Above all else, we're here to support your business. For more information, give us a call at (800) 733-8090 or visit our website for more information.