Kitchen Uniforms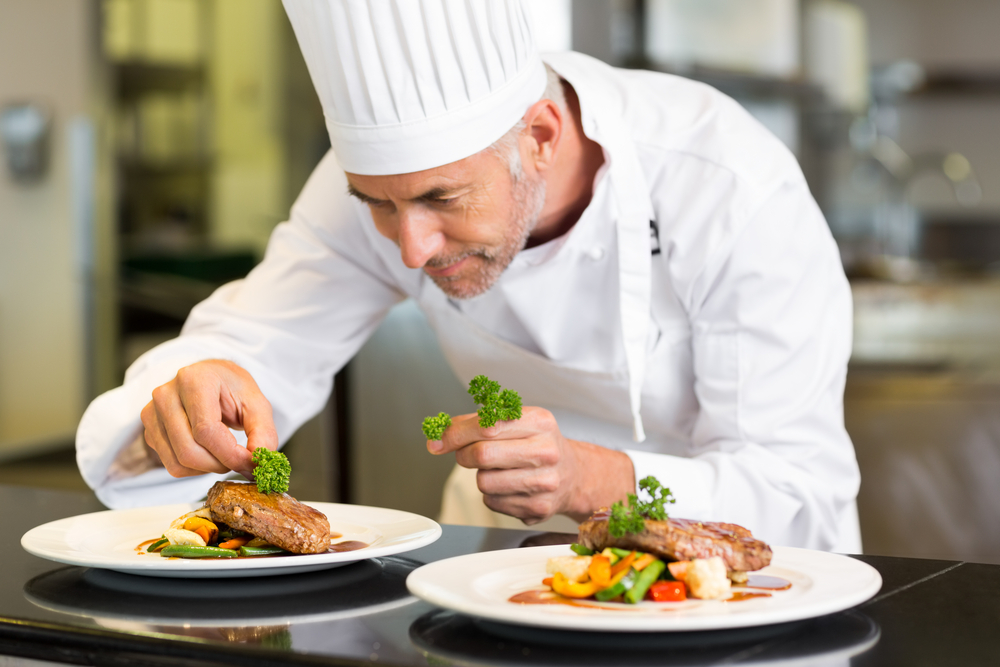 Get more out of your kitchen uniforms with the help of Crown Linen Service! Every piece in our selection of high-quality professional wear is designed to withstand the heat and all the stains that come with working for long hours in a restaurant kitchen.
Kitchen Uniforms for All Kinds of Restaurants
Crown Linen has a wide variety of professional kitchen apparel to choose from. Curated with the busy kitchen professional in mind, each item in our kitchen uniform line has been made to deliver excellent aesthetics and optimum wearer comfort with functionality. With Crown Linen's uniforms, you are guaranteed:
Durable fabrics to withstand the demands of the restaurant kitchen. Our uniforms are made of fabrics that can last the multiple laundering processes needed to maintain professional kitchen apparel.
Items maintained to the strictest standards required in the industry. Crown Linen uses a combination of innovative technology, industry experience, and proven-and-tested procedures to ensure that your items are ready and safe to use for your food service business.
On-time delivery. We respect your business and your time and guarantee on-time delivery of your professional apparel.
Customer-centered operations. With Crown Linen, you, the customer, are king. That is why we make sure that our services and solutions are catered to your needs. Our entire team from the upper offices to the very people who deliver items to you work doubly hard to ensure that all your concerns are addressed, your needs met, and your satisfaction is guaranteed.
Crown Linen: A Reputation for Excellence
Crown Linen is the company that allows you to get the most out of your uniforms for less effort. Our branding and image experts will walk you through the process of finding the uniforms that perfectly suit your brand, and our maintenance experts will make sure that your uniforms of choice are always on point and ready for the daily restaurant kitchen grind.
Get more out of your uniform service only with Crown Linen! Contact us today at 800-733-8090 to get started!