Grill Pads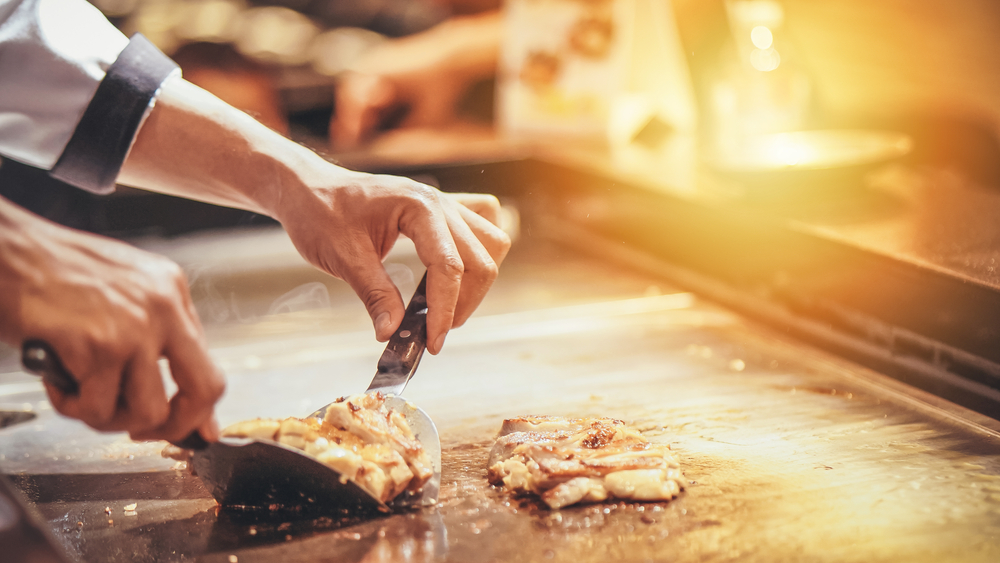 If your restaurant doesn't have grill pads, your grilling station probably needs some help. Get in on the classic tool for maintaining grilling stations with grill pads from Crown Linen!
Crown Linen is your one-stop shop for high-quality tools and cleaning solutions for restaurants. Contact us today to inquire about pricing and availability!
Grill Pads for Your Restaurant
Say goodbye to the usual problems and inconveniences that come with keeping your grill area clean and tidy. High-quality, heavy duty pads from Crown Linen can help. 
Maximum Grill Cleanliness
Increase safety and cleanliness of your restaurant's grill areas with Crown Linen grill pads. Our pads are durable and absorbent enough to handle every cleaning your grill needs throughout the shift. 
High Quality Material and Construction
There's no substitute for quality, especially when the job is as demanding as what pads go through. That's why Crown Linen's pads are sourced from suppliers who have proven their materials and processes many times over. 
Washable
Crown Linen pads are reusable and washable. This makes them your easiest, most cost-efficient solution to keeping your grills consistently clean. 
Crown Linen's Grill Pads and More Are Ready to Help
Crown Linen has a 129 year head start against our competition. Every one of those years embodies hard work, dedication, and unyielding commitment to supporting our partners. And everyday we work towards our goal of complete customer satisfaction, no matter how big or small their needs are.
Our years prove our reliability, and our customer satisfaction proves our service quality. All we have to do now is prove it to you.
Contact Us Today!
Contact Crown Linen today with your inquiries! Our friendly and helpful reps are happy to guide you through our products, services, and any other inquiries you have. Call (800) 733-8090 or fill out this form to get started.