Aprons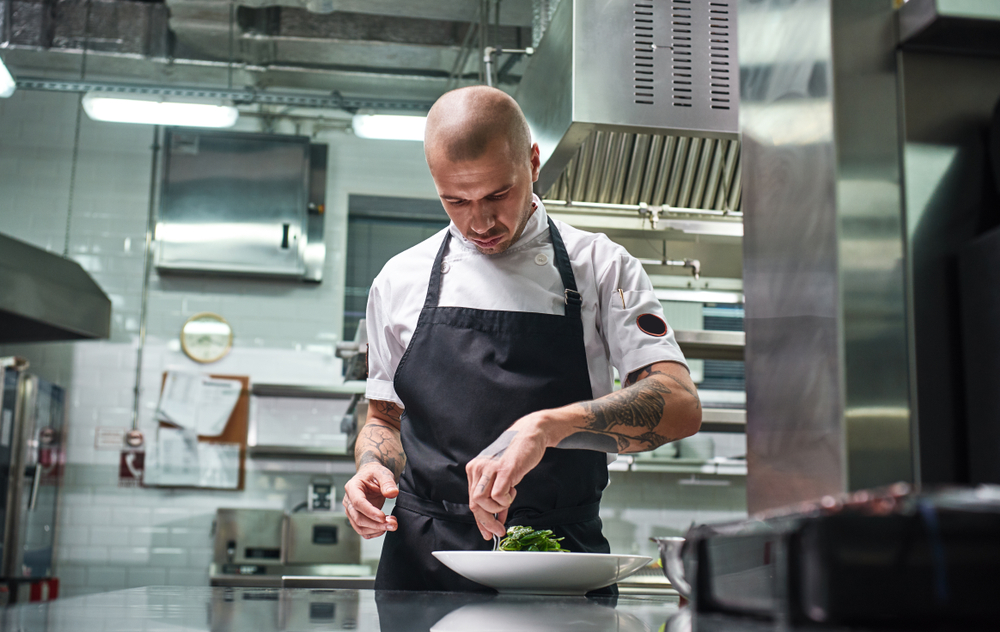 Make high-cost, low-quality apron services and maintenance a thing of the past with the help of Crown Linen Services' apron rental services. Crown Linen offers the choicest selection of commercial aprons designed for use in restaurants of all sizes.
High-Quality Apron Services for Restaurants
Crown Linen Service is your local expert for all of your restaurant textile and garment needs. As such, we offer the highest quality selection of restaurant aprons:
 – Made of high-quality fabric for excellent wear and optimum durability
 – Come in a classic design suitable for various commercial kitchen applications
 – Available in multiple colors with customization options to suit your brand's needs
 – Laundered in a state-of-the-art linen and garment treatment facility
Working with Crown Linen
Crown Linen is your leading choice for all your restaurant linen supplies. Our selection of linens and garments has been inspected and handpicked for the integrity of their materials and the quality of their construction to ensure excellence in appearance and function. Every delivery you get is guaranteed to be damage-free, stain-free, and of a quality that matches the highest standards you employ in your own business.
And with over 125 years of experience in the commercial linen and laundry industry, you can rest assured that your items are handled with precision and skill. Every step of our operations – from pickup to washing and storage to delivery – is guided by our results-oriented service to ensure your convenience and complete customer satisfaction.
The quality of your aprons will be the last and least of your worries with the help of Crown Linen's exceptional linen rental and care service!
Get the Best Results With Crown Linen!
We offer nothing short of the best and most satisfactory solutions for your restaurant linen and laundry needs. Contact us today at (800) 733-8090 to speak with our customer service representatives or to get a free quote!