Towels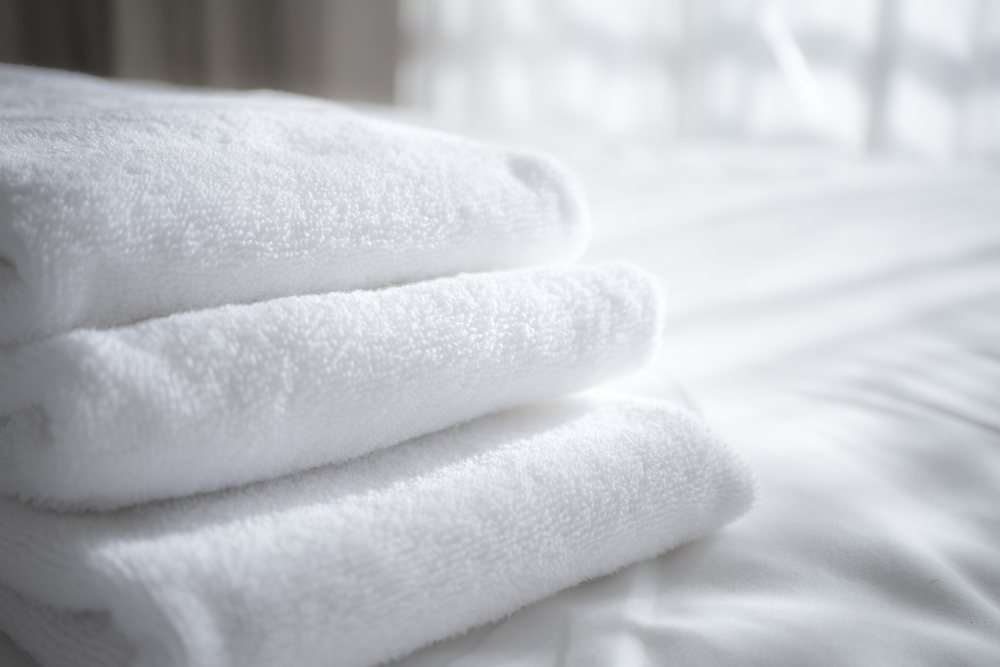 Experience 129 years of excellence in commercial bath towel service only from Crown Linen! Crown Linen offers you the unbeatable combination of expert experience and superior product quality with our towel service program that is as impressive as it is convenient!
Start your towel rental program today!
Our towels boast:
Durable Quality. The Crown Linen line of towels are high quality. Each Crown Linen towel meets the highest criteria on material integrity and construction and are able to retain their quality for a longer time, even through intensive laundry and maintenance procedures.
Soft and Highly Absorbent. Our towels are soft and absorbent for the guaranteed luxurious hotel stay – no matter how big or small your hotel may be.
Superb Cleanliness. Crown Linen boasts of its professional laundry facility that can ensure superb cleanliness for your towels, for your convenience and peace of mind.
Variations Available. We have different types of towels available to choose from, suitable for different preferences for your brand. Call today to learn more!
The Benefits of Towel Rental
Crown Linen's towel rental service is the linen service support that you need to help take your hospitality brand to greater heights! With Crown Linen's rental program, you can expect:

Convenience. Crown Linen will make sure everything about your towels are cared for excellently so that you can focus on the more important matters of your business, and not on washing your towels!
Professional Linen Care. With our highly innovative laundry and linen care technology, you can rest assured that each towel you get has been cleaned thoroughly and professionally.
Supply Stability. Crown Linen will help make sure that you'll always have enough bath towels for your hotel guests, no matter the season!
Cost Efficiency. Our towel rental program saves you from the costs of running your own laundry facility and building your own inventory, ensuring savings in the long-term!  
Support. Crown Linen is the partner you need for your linen concerns, no matter how big or small they may be!  
Contact Us Today!
Call Crown Linen at (800) 733-8090 or leave us a message to get started on your towel rental program today!