Pillowcases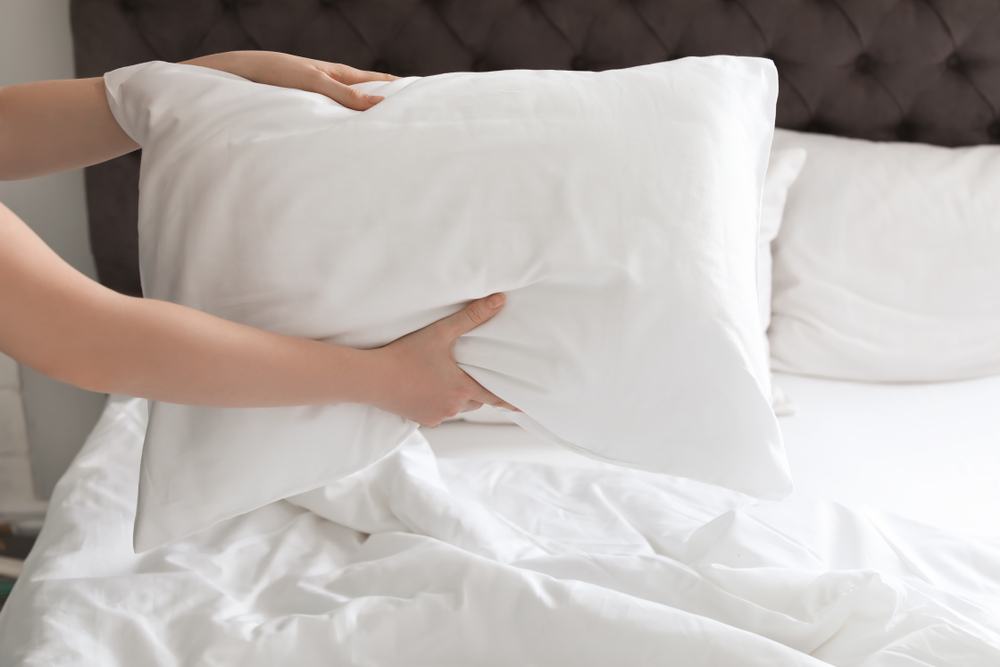 Looking for a way to stand out in the tight hotel competition? Give your guests a stay to remember with superior quality pillowcases from Crown Linen.

Crown Linen offers a wide selection of high-quality pillowcases, available in a range of styles and sizes that will perfectly suit your hotel's needs.

Contact Crown Linen today to check out our products and find the items that will best suit your brand!
High-Quality Pillowcases for Your Business
Crown Linen knows quality and we make sure each item in our line of pillowcases meets the highest standards in hospitality linen quality. Crown Linen ensures nothing short of the most impressive selections that meet your hotel's unique needs:

Durability. Crown Linen offers pillowcases that boast high-quality materials that can endure extensive use and rigorous laundering.
Comfort. Our pillowcases are built for complete comfort and satisfaction. They are made of comfortable fabrics that ensure a good night's rest.
Cleanliness. Crown Linen leads the competition in the quality of cleanliness thanks to our superior laundry process and dedicated laundry facility.
Aesthetic Appeal. Appearance matters just as much as comfort in the hospitality industry. Our pillowcases look professional and clean, making your beds and pillows look as good as they feel.
Crown Linen: The Authority in Hospitality
Crown Linen has 129 years of expert experience in the field of hospitality linen services. We make sure that everything we offer – from products to laundry processing and handling to customer service – works seamlessly to your advantage.
Contact Crown Linen Today!
We have the products that will make your business stand out. Get your Crown Linen pillowcases today! Contact us at (800) 733-8090 or drop us a message here to learn more about our products and services.