Mattress Pads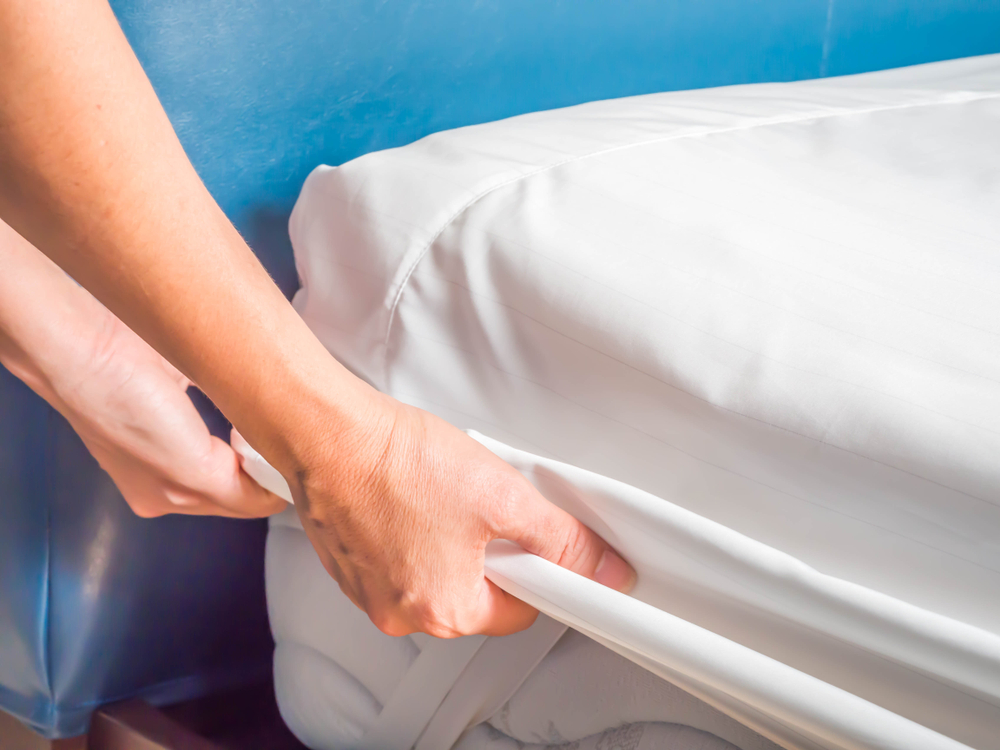 Save your business thousands in the costs of replacement and upgrade with the simple addition of mattress pads. Get them only from Crown Linen Service!
Crown Linen Service is your premier provider of superior quality linen and uniform services for businesses in the restaurant, hospitality, and healthcare industries.
Upgrade the quality of your hospitality service with mattress pads only from Crown Linen Service! Contact us today for size options and availability.
Superior comfort and protection for your mattresses. Crown Linen mattress pads match every qualification for professional mattress protection and user comfort.
Optimum durability. Mattress pads absorb most of the battering, so your mattresses don't have to. Crown Linen mattress pads protect hotel mattresses against wear and tear, no matter how heavily or frequently they're washed. Additionally, they extend the life of your hotel's mattresses.
Professional maintenance for safety and hygiene. Crown Linen's professional, expert laundry services ensure a safe and effective clean for your mattress pads for your and your guests' peace of mind.
Customer Support Par Excellence
There is no doubt that we can provide high-quality mattress pads and maintenance services. But if there is one thing that we are better at than providing high-quality products and services, it's the way we treat our customers.
Crown Linen Service is the most dependable hospitality linen service provider in our service locations. Our operations provide professional convenience and efficiency. With easy pickups and deliveries, easy access to customer support representatives, and straightforward transactions.
Our principle is simple: we make things easy for you. Whether it's in maintaining the quality of your linens or invoicing, Crown Linen gives you nothing but support and satisfaction. No hassles included.
Start Your Rental Program with Crown Linen Today!
It's easy and hassle-free. For more information, call Crown Linen Service at (800) 733-8090 or drop us a line here.