Flat Sheets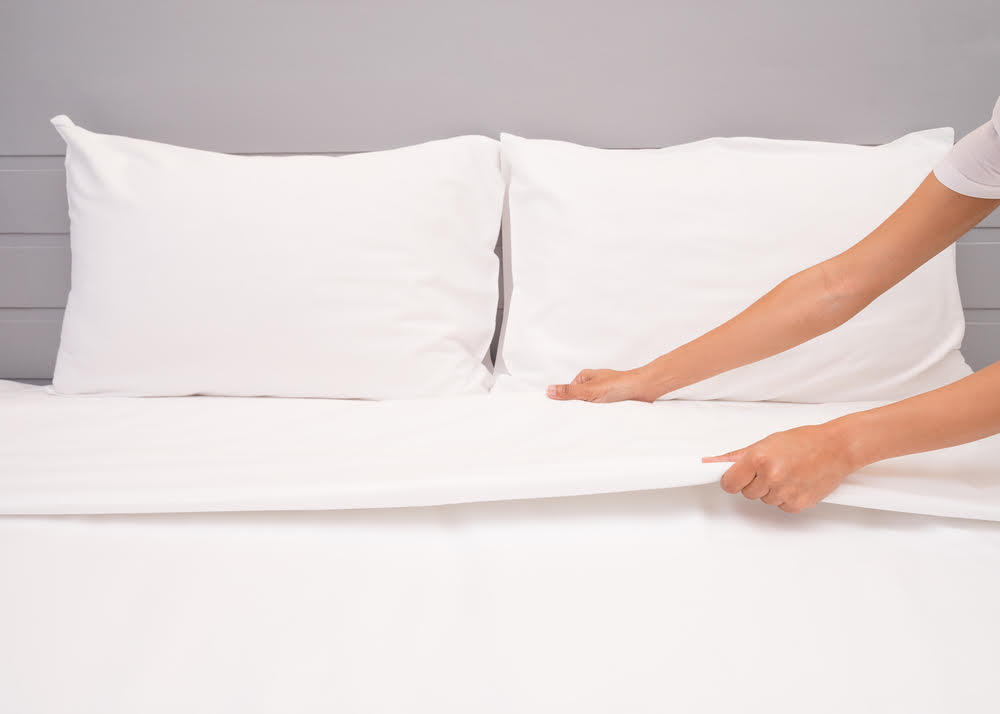 A bed without flat sheets is a bed that's incomplete. Crown Linen Service has the high-quality flat sheets you need. Whether you're looking to match a specific aesthetic or want a more classic look, we've got you covered. 
High-Quality, No Exception
The experience of your guests is everything, and it's important to maximize their comfort. After a long day of travel or business, the last thing your guests want is to lay down in a bed with uncomfortable, low-quality flat sheets.
Not only will your guests have a hard time sleeping comfortably, but they'll second guess their choice of lodging. That's a hard opinion to change.
By working with a reliable, quality linen provider like Crown Linen, you'll get the high-quality flat sheets you need at a price that won't break your budget. Additionally, our customer service team will help you every step of the way to ensure your peace of mind. 
Variety
We offer a variety of hotel linens to make your guests feel at home in your hospitality business. Our flat sheets will be delivered, picked up, and laundered on a schedule that works best for you. Say goodbye to doing your own laundry and spending valuable time, money, and energy worrying about your hospitality linens. Focus on more pressing tasks, and leave your linen and laundry needs to Crown Linen.
Contact Crown Linen Today
With 129 years of experience in the linen and uniform business, we know what we're doing. We also know how vital having the right linens at the right time is to the successful running of your lodging business. It's not a responsibility we take lightly, and we will do everything we can to make your job easier. 
Contact Crown Linen Service today at 800-733-9090 to learn more about our hospitality linen services and get the flat sheets you need. We look forward to working with you!