Underpads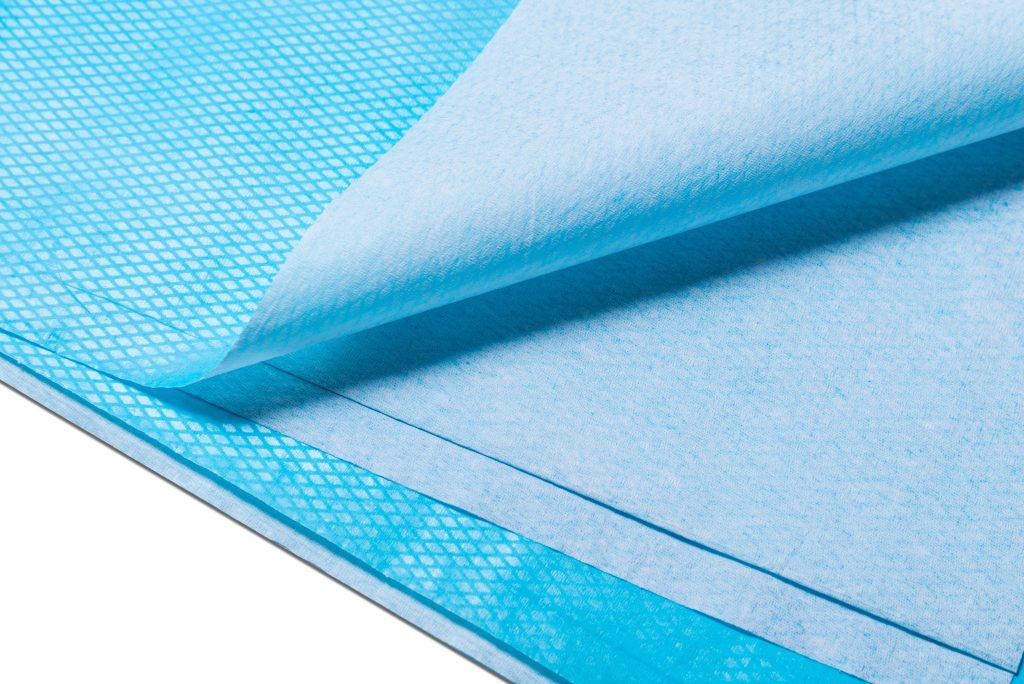 Give patients superior comfort, while keeping mattresses protected with high-quality healthcare underpads only from Crown Linen Service! We are the undisputed expert in healthcare linen service in both Missouri and Illinois. Our proven reliability and expertise are the boost that healthcare facilities need to strengthen their infection control safeguards.
Healthcare Under Pads from Crown Linen
Our underpads benefit patients, employees, and healthcare facilities. We offer:
Superior Patient Comfort and Mattress Protection
We have scrutinized and handpicked our hospital underpads to ensure optimum patient comfort. These underpads feature a soft, comfortable texture to help protect against bed sores and other discomforts. They are also highly absorbent to help prevent leaks and seepage that can damage hospital mattresses and sheets.
Excellent Healthcare Laundering
Crown Linen Service specializes in healthcare laundry service. Rest assured in the fact that our underpads meet the highest standards in the healthcare industry for hygiene and safety.
Ease and Convenience in Securing Linen Products
Crown Linen Service also protects facilities from the hassles and costs that come with supply shortages. We make sure that every item arrives on time and in the precise amount that is required.
The Easiest Way to Meet Hospital Linen Needs
Crown Linen Service's proven excellence in healthcare linen and laundry service is built on a service tradition that spans more than 130 years. Crown Linen Service knows everything there is to know about maintaining healthcare linens. We've also mastered effective and secure linen supply service with a unique system that protects facilities against linen losses, delays, and low-quality products. Crown Linen Service provides the best solutions and the most satisfying results regardless of the service need.
Contact Crown Linen Service Today!
Sign up for healthcare linen service with Crown Linen today by calling 1-800-733-8090 or sending us a message here!