Surgical Scrubs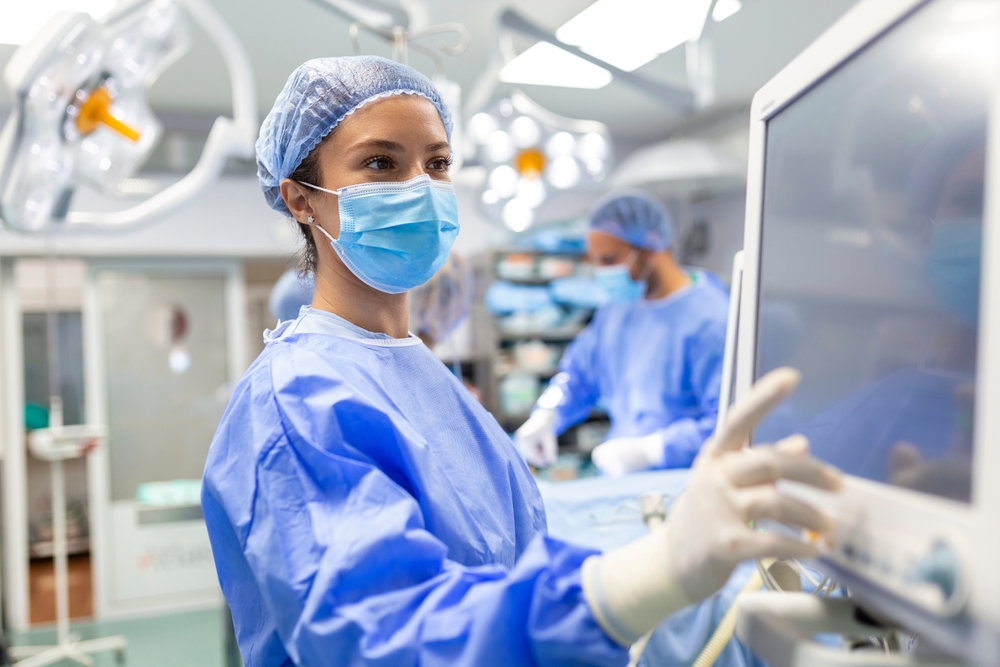 Adhering to strict sterile precautions in the medical field takes a deeper meaning when it could make the difference between life and death. Hospitals can become effective transmitters of diseases that are equally as efficient at spreading illness. Surgical units within the hospital take sterile procedures to another level. In fact, it's so important that classes are routinely taught to educate health personnel on the most up-to-date methods of sanitary practices. Crown Linen surgical scrubs are built to meet a level of cleanliness that protects the wearer and the patient from dangerous infections.
Safety
Safety in the surgical setting is paramount to bringing quality care. Show your valued patients and healthcare heroes that you have their back with industry-leading surgical scrubs that withstand the messy elements encountered in the surgical room.
Integrity
Long hours are mandatory in healthcare. It's one of the few industries where a 24-hour shift on call won't surprise your colleagues. That means the need for a surgical scrub that maintains its integrity through the day and is as comfortable and durable as it was out of its packaging is a must. Crown Linen surgical scrubs sport the highest-quality material that allows for repeated washes while keeping its form.
Reduced Risks
The role of the provider is to facilitate patient recovery and reduce risk. Infections have the potential to derail successful surgeries with devastating consequences. One of the most effective ways to ensure a safe stay is through sterile surgical scrubs that absorb and repel bacteria.
Full Service
We understand that to provide first-class service to your patients, easing the burdens of your staff must come first. Crown Linen offers a comprehensive service. That includes streamlined deliveries, industrial laundry, advanced tracking systems, and dedicated customer service to ensure your facility has what you need when you need it.
Crown Linen Sets the Standard in Pristine Surgical Scrubs
Crown Linen removes headaches and replaces them with solutions to allow your staff to focus on those who matter. High-quality medical care involves more than diagnoses and a friendly bedside manner. Our durable, high-grade, absorbent surgical scrubs cover another element of exceptional service.
Contact Crown Linen Today!
Call us at (800) 733-8090 to start your service, or email us to learn more about our products and services!