Healthcare Bath Towels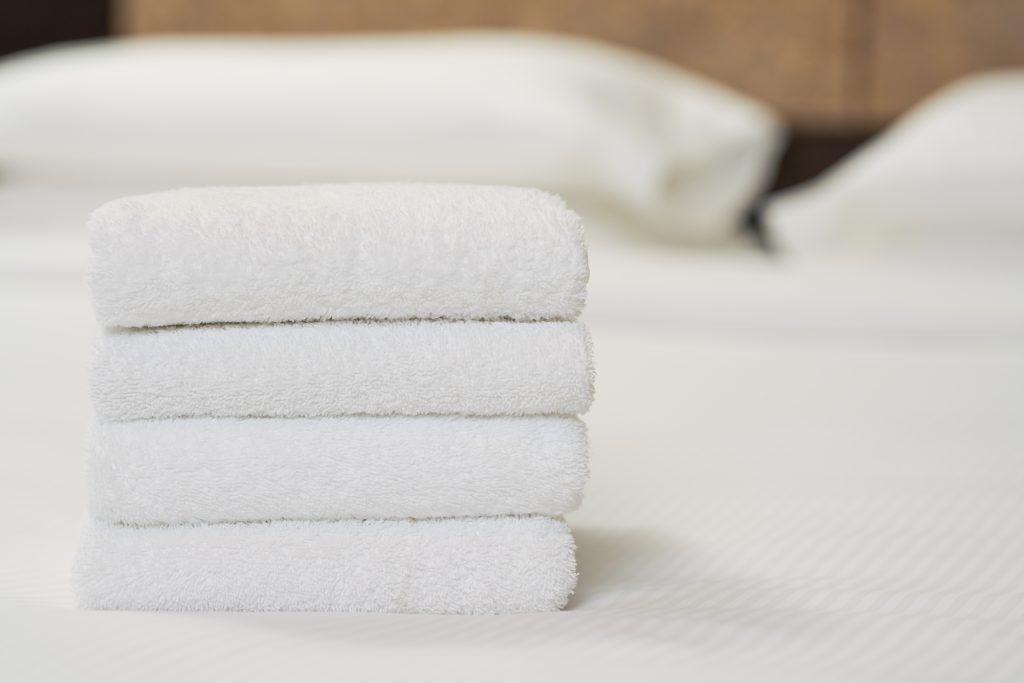 Medical patients need to stay clean and a large portion of accomplishing that is with bath towels. However, having the right bath towels is key to getting the right results. This means sourcing them from a reliable provider that keeps track of every item and ensures it is always ready to go. Medical practices in Missouri and Illinois can look to Crown Linen Service for the bath towels they need.
Crown Linen's Medical Bath Towels Keep Patients Comfortable and Safe
Since 1891, Crown Linen Service has provided medical practices with high-quality medical linen service. Our bath towels are:
Absorbent
Crown Linen Service provides medical bath towels that are useful in a variety of scenarios. From cleaning up to drying off, each towel will absorb many different liquids. They are useful for long periods of time and retain their absorbency far longer than most towels.
Long-Lasting
Our towels retain long useful lifespans thanks to the durable materials used in their construction. They will hold up in any situation you need them for and come out on top. We also launder and maintain them ourselves as part of our rental service. We use thorough cleaning and repair processes along with reliable tracking methods to ensure every item is as good as new. This extends each towel's useful lifespan so you can keep using them as needed.
Ready When You Need Them
US medical facilities lose almost $1 billion every year to linen loss. This is when staff throws out linen they think is too far gone for continued use. Thanks to Crown Linen's superior towels and thorough maintenance, we eliminate this problem! This keeps linen inventory much more reliable in the long run.
Contact Crown Linen for More Information
Crown Linen Service is the partner your medical practice needs to provide patients with a hygienic and pleasant way to stay clean. Call us today at 1-800-733-8090 to speak with a member of our team about acquiring bath towels for your facility. Additionally, you may also fill out this form for a free quote or more information on our other products and services.