Fluid Resistant Lab Coats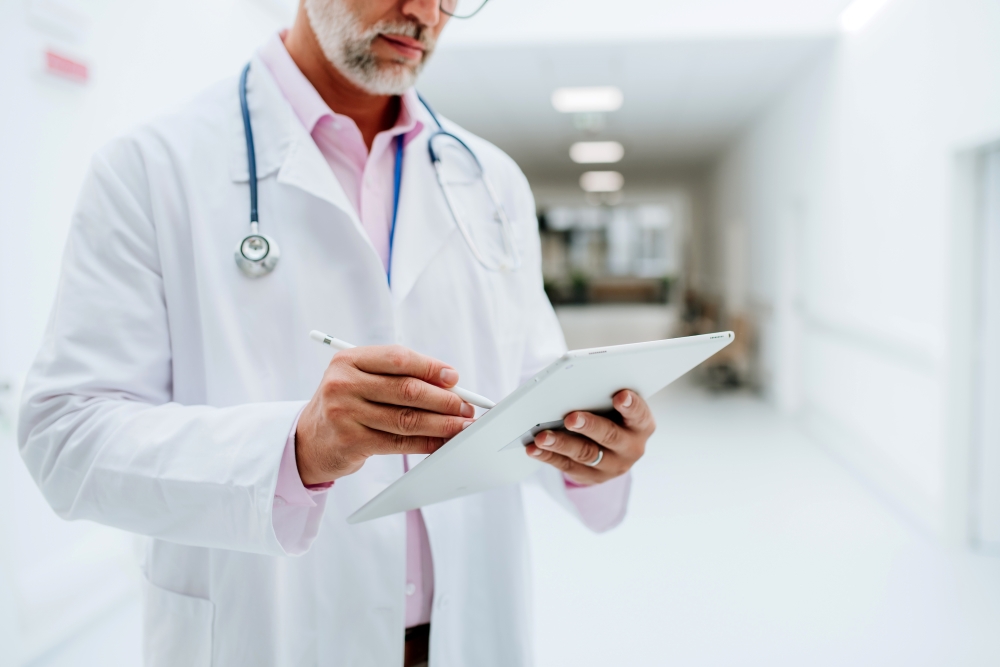 The laboratory environment is ground zero for potentially dangerous spills and other viruses or bacteria. Across the medical industry, whether in a hospital or private facility, adherence to strict sterile procedures is paramount to ensuring the safety of both employees and patients. Hygienic standards kick into high gear when chemicals and other sensitive materials are processed, examined, and change hands frequently. Fluid resistant lab coats from Crown Linen provide another layer of defense to protect your valued employees.
First Line of Defense
Equip your employees with exceptional quality in a fluid resistant lab coat that conveys care and respect for our healthcare heroes. There are several ways to combat cross-contaminations and other messes that derail a smooth workflow. However, a fluid resistant lab coat is one of the simplest but most effective safeguards your staff has at its disposal.
Quality Lab Coats
Crown Linen fluid resistant lab coats sport a perfect blend of high-grade cotton and polyester, specially designed to resist the harshest fluids. Labs house a variety of liquids that can vary in consistency and acidity. Crafting our lab coats to withstand them is crucial to ensuring your employee can function optimally and enjoy the peace of mind that they're protected. Our commitment to safety is clear within each thread.
Customization
One size hardly fits all. There's no harm in adding a little flare of individuality to your work attire. That's why we offer a variety of styles and colors that represent your business with style and professionalism. Crown Linen is proud to bring the luxury of choice that allows you to project your best self every day.
24/7 Service
The medical industry never sleeps, so neither do we. Our products receive support with 24/7, round-the-clock service through a dedicated customer support team. Streamlined deliveries, industrial cleaning facilities, cutting-edge inventory tracking, and a seamless repair and replacement program round out a comprehensively outstanding service by Crown Linen. 
Crown Linen Is Your #1 Option in Fluid Resistant Lab Coats
Prioritizing the safety of your staff improves hospital efficiency in every respect. Outfit your workforce in fluid resistant lab coats that provide a barrier between them and harmful substances. When you do, you reduce time spent worrying about injuries and spend it focusing on optimal performance for faster and more accurate results.
Contact Crown Linen Today!
Call us at (800) 733-8090 to start your service, or email us to learn more about our products and services!