Flat Sheets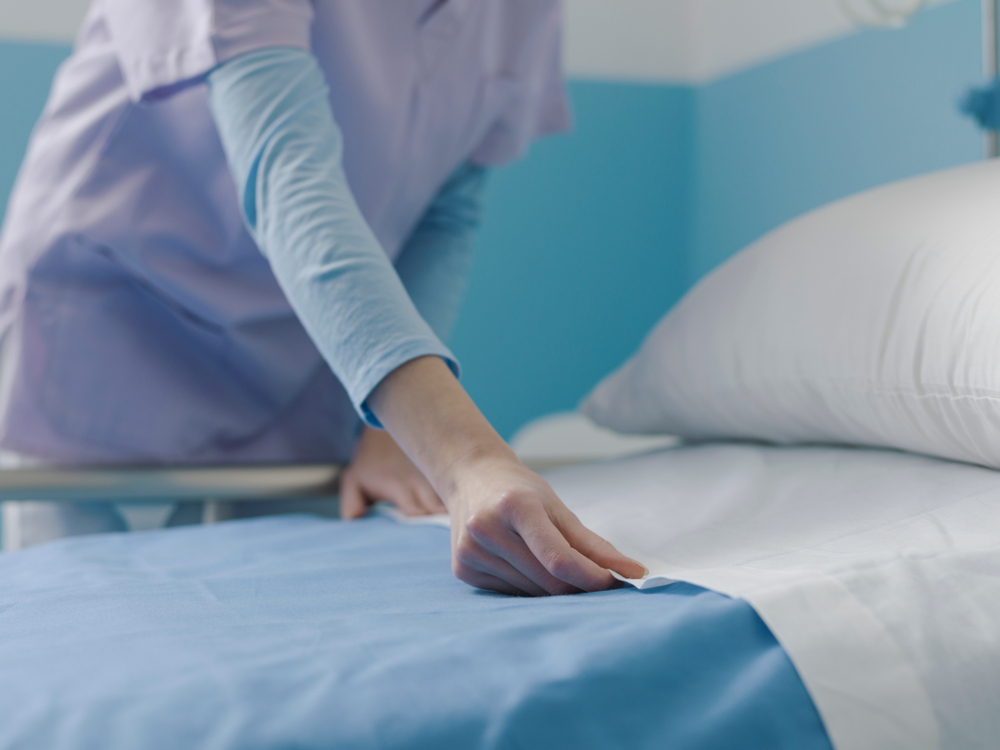 Say goodbye to mediocre medical linen services. Your patients deserve better flat sheets and you deserve the freedom to pursue your business's goals without having to worry about how clean or how safe your flat sheets are.
Let Crown Linen Service take care of your linen needs!
Flat Sheets for the Healthcare Industry
Crown Linen's flat sheets tick all the boxes of what quality means for you and your patients:
Durable, high-quality material. Crown Linen's selection of flat sheets are built to last! They are designed to endure overuse and intense washing procedures. Therefore, you don't have to worry about linens that don't hold up their end of the bargain.
Optimum comfort for excellent user experience. There are many things that can ruin a patient's care experience. Poor-quality, uncomfortable, scratchy flat sheets, however, definitely rank high on this list. Secure the quality and comfort of your healthcare flat sheet supply with Crown Linen's high-quality selection.
Professional handling and maintenance. With 129 years in the business of specializing in linen care, you can count on the reliability and safety of Crown Linen's healthcare laundry services. With a combination of top-notch laundry equipment and unmatched technical skill in handling and cleaning linens, you can rest assured in the security of our industrial expertise!
Expert Experience that Provides Excellence
Nothing gives more assurance in a company's reliability better than industry experience – we have that in the bag and more! With 129 years in the business, you can trust that we know what we are doing. And we do it well.
Ask any of our long list of happy and satisfied clients and you'll know that our linens are clean, and that our services are honest, straightforward, and always efficient. The results are always satisfying. Our clients are also happy and free to focus on their business without having their linen needs weighing them or their business down.
Contact Crown Linen Service Today!
Above all else, we're here to serve you. For more information on our flat sheets or other linen services, call Crown Linen today. Contact us at (800) 733-8090 to speak with a customer service rep.