Bath Blankets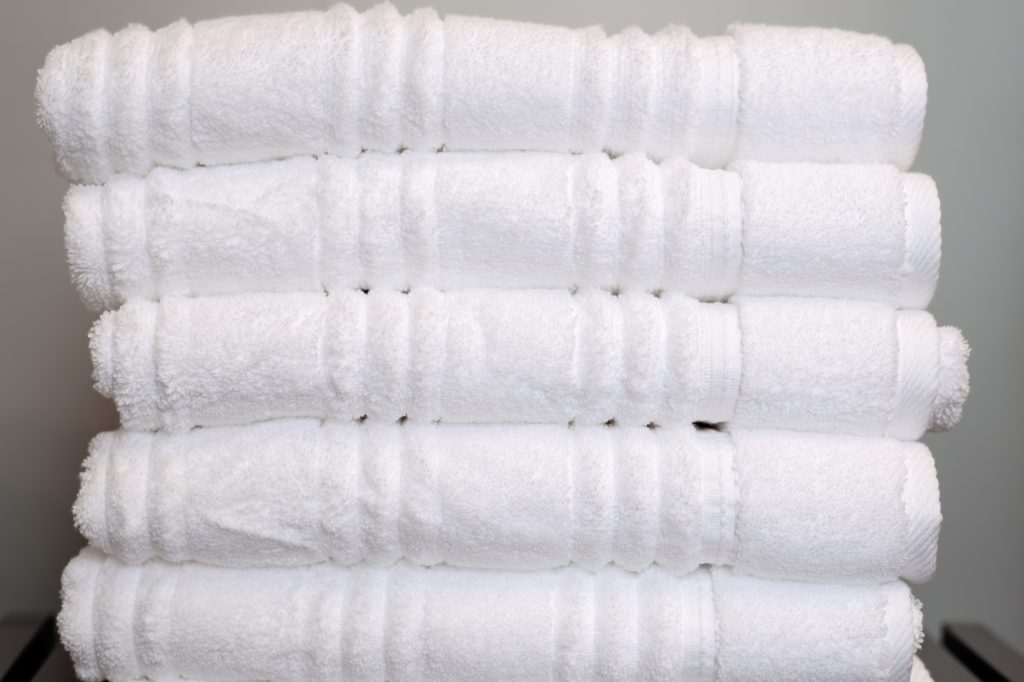 Medical practices strive to provide their patients with a comfortable and pleasant experience. Happy patients are far more cooperative and help medical procedures go far more smoothly. Every patient is in a different situation health-wise and many require help with cleaning themselves. In those situations, medical staff uses hygienic bath blankets to keep patients warm and comfortable. Practices in Missouri and Illinois need a reliable provider that meets the healthcare industry's high standards. There's one business in the area that meets these requirements:
Crown Linen Offers High-Quality Bath Blankets to Missouri and Illinois Medical Practices
Since 1891, Crown Linen has led the industry in Missouri and Illinois with top-notch bath blankets. Our products stand out because they are:
Comfortable
Each of our products uses high-quality materials to ensure patient comfort. They are soft to the touch and retain heat in even the coldest healthcare environments. This way, patients can remain comfortable and clean at the same time.
Durable
No patient is the same as any others. That means you can expect different levels of care for each bath blanket. With this in mind, Crown Linen's bath blankets are tough and durable with designs that last for long periods. No matter which guest needs our blankets, they will not only remain comfortable. They won't be able to easily cause any lasting damage.
Well-Maintained
In order to maintain the cleanliness, comfortability, and durability of our blankets, we maintain each ourselves. We use thorough cleaning methods and top-of-the-line machinery to ensure every item is always as good as new.
Contact Crown Linen for More Information
Crown Linen is the leading provider of medical bath blankets in Missouri and Illinois. Sign up for over 130 years of experience and high-quality products by dialing 1-800-733-8090. Interested in a free quote or more information on our other products and services? Click here!