Paper Towels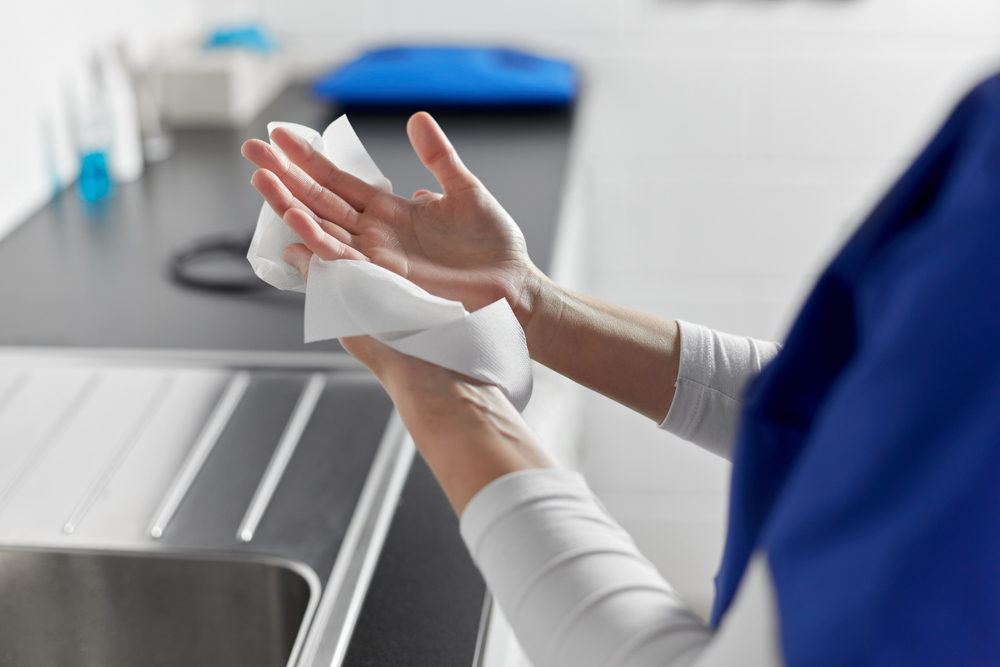 Low-quality paper towels are bad for business. Get the complete efficiency and reliability of direct paper product sales only from Crown Linen!
Crown Linen's paper towel supply service is here to help you keep up with your restroom supplies without the hassle:
Better Quality Paper Towels. Quality equates to efficiency, and that is no truer than with paper products. That is why we offer only a top-notch quality paper towel supply service. With better paper towels, your customers are less likely to overuse and waste paper. That's good for your pockets and even better for the planet.
Reliable Supply Service. Crown Linen understands the value of a fully stocked restroom to businesses. It's great for employees, and even better for your customers and their perception of your brand. We understand the toll it takes to run a business and keep your restrooms in tiptop shape. Crown Linen's reliable, on-time, and dedicated supply service makes sure that you're ahead and on top of your needs.
Complete Convenience and Efficiency. Crown Linen's direct paper products purchase provide maximum convenience. Stop wasting time on last-minute shopping and taking risks with a supply shortage. You can focus on your business's needs, not on your empty toilet paper dispensers.
Quality is in Our Company DNA
Crown Linen has been delivering dependable quality service since 1891. Our secret to success and longevity has always been the core principle of our operations: quality at all times, in every way. If it's not the best, it's not good enough for us. You'll see this in everything that we do: from the quality of our product selections and the way we value customer communications to the very way we carry out your services.
We'd love for you to experience the joy, freedom, and satisfaction of working with the assurance of quality.
Contact Crown Linen Today!
Call us for a quick chat about our products, services, and pricing information at (800) 733-8090, or send us your inquiries here!