Logo Mats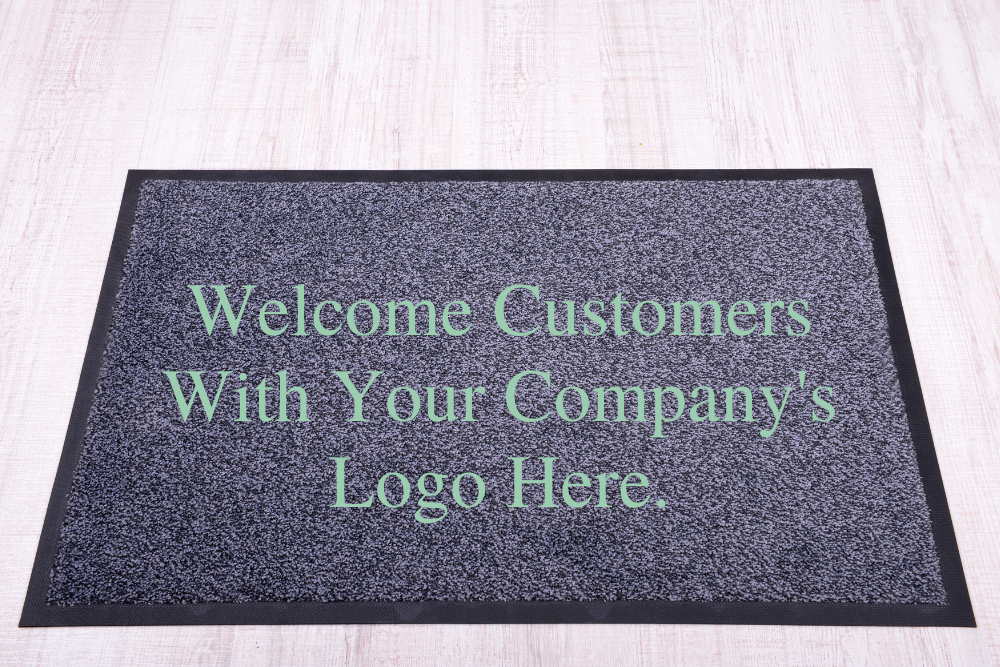 Logo mats make your brand stand out – and let your floors do the talking. Get high-quality logo mats for your business only from Crown Linen Service!
Crown Linen provides a full service for your logo mats rental needs. We have excellent products, high-quality graphics, and 100% reliable maintenance service.
Form meets function and precision care with Crown Linen's logo mat service:
Outstanding graphics. Our logo mats come in bold, high-quality graphics that put your brand front and center. We use top-notch technology to bring out the best in your logo on the floor mat.
High-quality mats. Get top-notch form and function with your Crown Linen mats! We made sure to produce graphic mats with materials that meet our standards on quality, durability, and overall reliability.
Expert care by Crown Linen. We add more value to your logo mats! With expert care and maintenance, we can make your mats look better and last longer. We use only the best methods that help keep the dirt out and stave off wear and tear.
Logo Mats Are More Than Just Floor Care
When it comes to mats, the right maintenance is key. It doesn't matter whether you have them solely for functional purposes, or if you have them to add aesthetic value to your facility. Without proper care, they are as good as gone.
That is why Crown Linen puts a premium on our floor mat care program. We use the best technology and work with skilled experts to bring you the best results. With Crown Linen's efficient partnership, you'll know that the services are prompt, reliable, and easy.
Get the Best Logo Mat Service for Your Business Today with Crown Linen!
Contact Crown Linen today at (800) 733-8090 to speak with a representative and learn more about our services. You may also send us your inquiries here.