Entrance Mats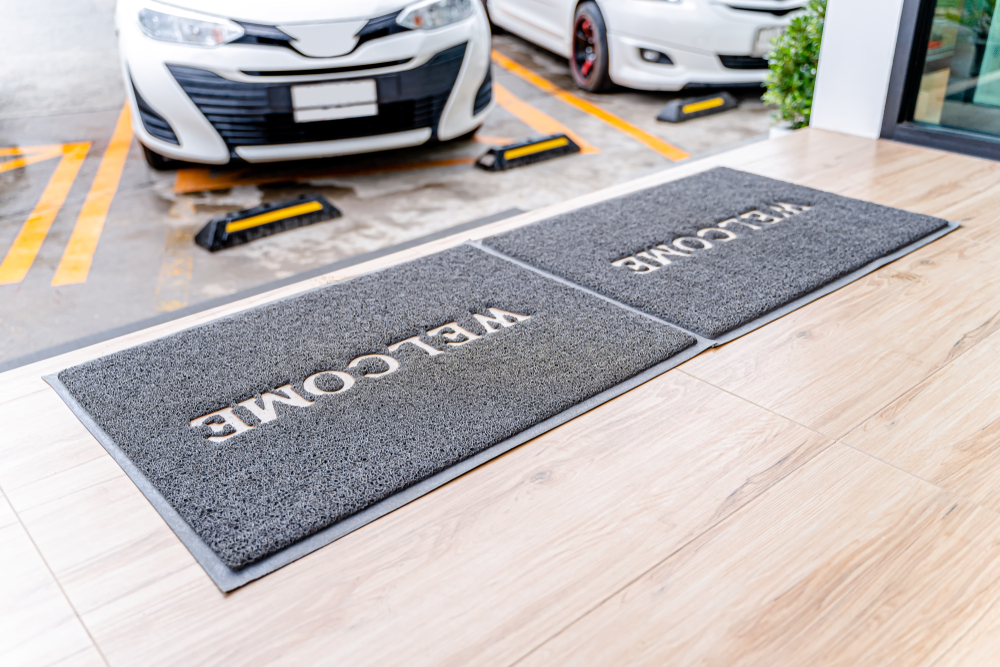 Stop dirt, debris, and grime from entering your business. Keep employees and visitors safe from slips and falls and from tracking in soil. Businesses need to look their best at all times, but unless somebody's always with mop in hand, the entrance needs some help. Entrance Mats are that help. For quality entrance mat rental, look to Crown Linen Service.
Crown Linen Service provides some of the best entrance mat options for your business. Every option we have meets the highest standards on durability, presentability, and cleanliness.
Entrance Mats for Your Business
No matter how big or small your facility is, the right entrance mat can help keep floors clean. Crown Linen Service's entrance mats are:
Tough and effective at capturing tracked-in soil. Tough entrance mats from Crown Linen Service are your first line of defense against dirt, mud, and moisture. Keep these dangerous elements from entering your facility dirtying your floors.
Industrial-grade durability. Our floor mats are as tough as they look! Our entrance mats are carefully selected for their ability to withstand heavy foot traffic and dangerous conditions.
Professionally maintained by Crown Linen! Crown Linen uses some of the best methods and technologies for floor mat maintenance to guarantee optimum cleanliness and preservation of quality.
Clean. High Quality. Economical Mat Service
Our mat services include more than just delivering clean floor mats and picking up the soiled ones from your facility. It's all about giving you the competitive advantage – of having safe, clean mats in the most economical, most efficient, highest-quality way possible.
Crown Linen is dedicated to increasing your efficiency without increasing your cost management hassle. And it's all done with reliable service and dependable product quality.
Entrance Mats that Make a Good Impression
Say goodbye to mediocre, low-quality, expensive floor mats. Call Crown Linen Service today to learn more about our services or to sign up for your entrance mat service. Contact us at (800) 733-8090.