Chuck Hamilton
Service Manager – Columbia, IL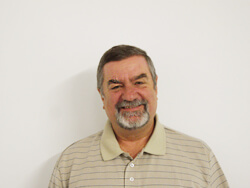 Chuck Hamilton came to Crown Linen in 2001 when Crown purchased another company's St. Louis linen division. Beginning at Crown as a Customer Service Representative with previous industry experience Chuck was able to move into the District Manager position, overseeing the St Louis Metro and Southern Illinois regions. In 2011, he was again promoted to Service Manager. In his current position he manages the Customer Service Representatives, customer relations, inventories, invoicing and billing for the Columbia IL Service Department.
Chuck enjoys spending time with his wife. He is an avid gardener, reader and sport enthusiast.
Contact Crown Linen Service or learn more about our history!